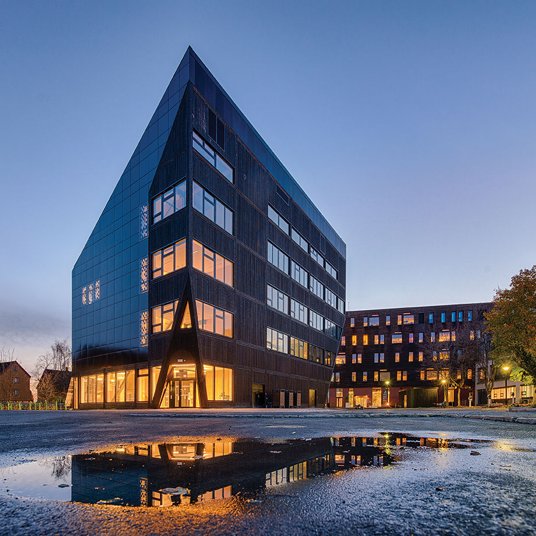 The new ZEB laboratory at Gløshaugen in Trondheim has been described in many ways. Power plant, office building, highschool and research laboratory are some of these. But alongside this, the building itself is also worth a mention - an innovative building where one has both been able to try out new solutions, and will have the opportunity to research purely technical building elements under controlled conditions.
The entire project is characterized by a close collaboration between client, contractor with his experts and consultants and with LINK Arkitektur.
- One of the key goals of the ZEB project is high sustainability goals and that there should be no emissions whatsoever, which is very ambitious since it is hardly possible to produce anything without emitting. Therefore, so much energy had to be produced in the house that it corresponded to the CO2 footprint. In addition, strict requirements were set for the architecture itself, since it was to express what the purpose of the building is. And the intention is to offer jobs and teaching alongside research, says Architect Gunnar Næss.
Text is taken from the presentation on bygg.no. (norwegian)
Photo: Mathias C. Herzog
Categories

Client

Veidekke Entreprenør AS

Year

2019 - 2020