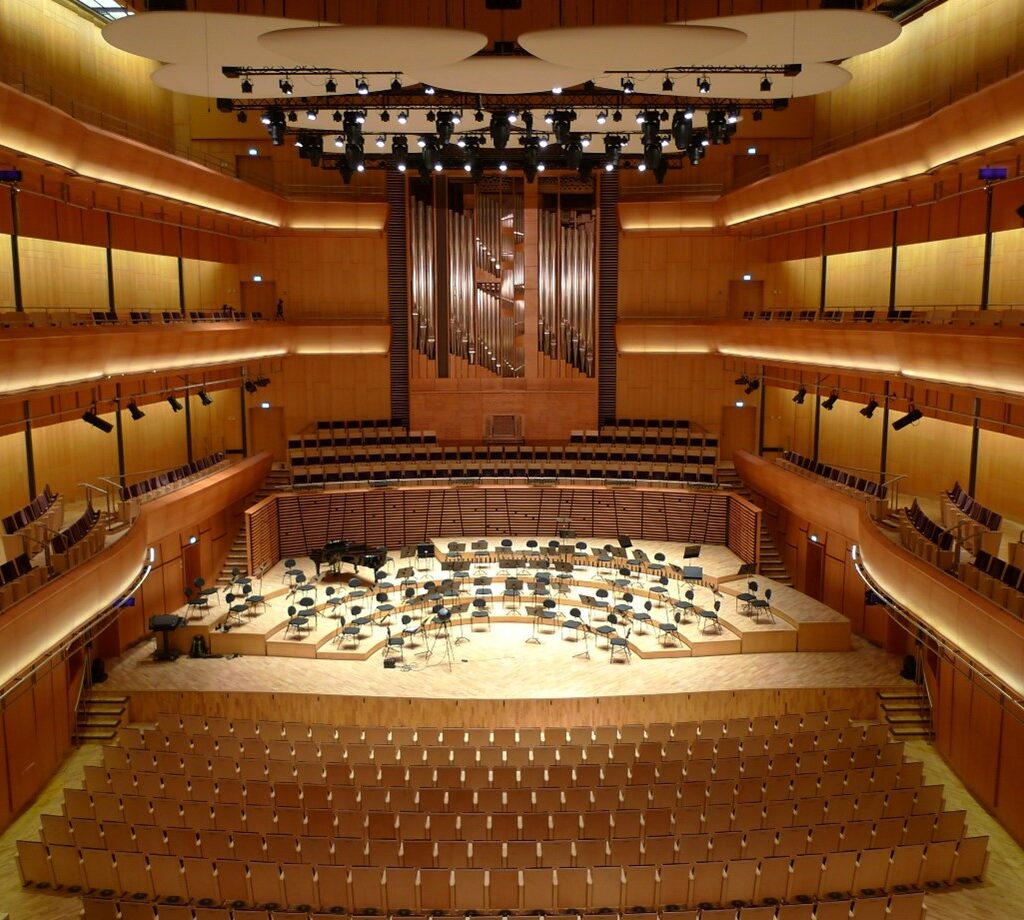 One of Europe's 10 greatest concert halls.
The concert hall in Stavanger was completed in 2012. It contains two large halls for approx. 1500 listeners in each; Fartein Valen which is optimized for acoustic music and Zetlitz which is an advanced multi-purpose hall that can be adapted e.g. rock concert, theater and opera. Both halls have variable acoustics. For Fartein Valen, this also includes the opportunity to raise and lower the entire ceiling.
In Aftenposten, the Oslo Philharmonic's director Ingrid Røynesdal, chief conductor Vasily Petrenko and pianist Leiv Ove Andsnes have selected Stavanger Concert Hall as one of Europe's 10 best.
The halls are acoustically separated so that you can have a Rock Concert in Zetlitz without exceeding the strict requirement for background noise of 15 dB in Fartein Valen. The outer walls are double and the outer skull around the concert hall is vibration-insulated from the inner to provide good attenuation of ambient noise. The foundations are also separated from the quay, to avoid noise from ships to the quay interfering with the activities in the house.
Fartein Valen has received several honorable mentions for his excellent room acoustics. The design was carried out in collaboration with Kahle Acoustic and Akukon.
Categories

Client

Nytt konserthus i Stavanger IKS

Year

2008 - 2014