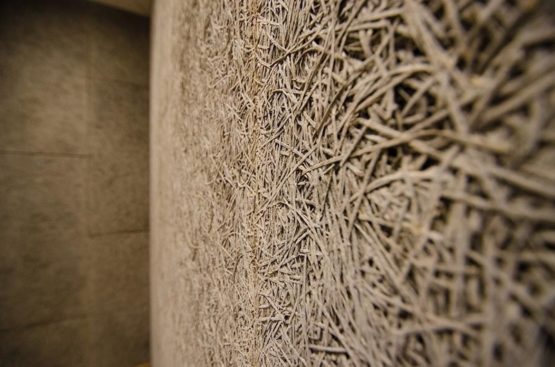 It has been quiet in the old fire station in Tromsø since the fire department got new premises in 2010. Now the doors open again in a brand new building with old roots, a youthful feel and music at full volume.
"This is a youth center, so we have used a little bit of the rough style from the old building. The most challenging in terms of the refurbishment has been to meet the new requirements for the acoustics and ventilation, […].
– It has been some ventilation challenges with such an old building and low altitudes, but our subcontractor has solved it, says Björn, and notes proudly that the strict acoustic requirements of the 22 rehearsal rooms and recording studios in the house are reached with aplomb.
– The users have very high demands on the sound areas in this project. Brekke & Strand, who carried out the acoustic measurements, said they hardly ever have done as good measurements as they have done with us. Both we and Tromsø municipality are very proud to have achieved it. Especially level two is an acoustic home run, he says.
Bjørn praises HRTB architects to have been given a clear renewal of the building, while several old elements have been preserved.
– I think the architect has hit great with this building. The perforated aluminum facades are for example very special, and when it's a little dark outside, the entire facade come to life. The architect wanted to create something here that we have not seen before in Tromsø, and that he has done, he says. "
You can read more about Tvibit and the opening here:
www.bygg.no
www.nrk.no
www.nordlys.no
www.itromso.no
Categories

Client

Tromsø Kommune & Peab Bjørn Bygg AS

Year

2016